LEITFADEN: THE SMB OPPORTUNITY
Die KMU-Chance
Mit kleinen und mittleren Unternehmen (KMU) lassen sich große Geschäfte machen, stehen sie doch für gut ein Fünftel des weltweiten Bankertrags. Wie sieht Ihr Plan zur Optimierung Ihrer Geschäftsbeziehungen zu diesen Unternehmen aus?
LEITFADEN: THE SMB OPPORTUNITY
Den Bargeldbedarf von KMU managen
KMU arbeiten anders als ihre größeren Wettbewerber. Ihre Anforderungen an Finanzinstitute sind meist komplexer und vielseitiger. Werfen Sie einen genaueren Blick auf die besonderen Herausforderungen und Bedürfnisse.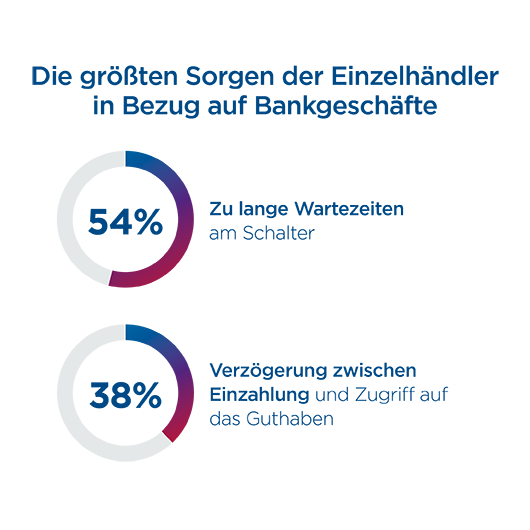 LEITFADEN: THE SMB OPPORTUNITY
Automatisierung für Unternehmen
Die Bargeldautomatisierung ist entscheidend für ein modernes Banking. Erfahren Sie, wie Ihr Unternehmen und Ihre KMU-Kunden von neuen Technologien profitieren können.