A Guide to Managed Services
Rethink Your Managed Services Transformation Plan
What's the right operating model: "Go it alone or partner for the future?"
A Guide To Managed Services
The 12 Pillars Needed to Run and Manage Your ATM Channel
Running an ATM network is complex — You are challenged to decide where and how to allocate your limited resources and how critical it is to your business.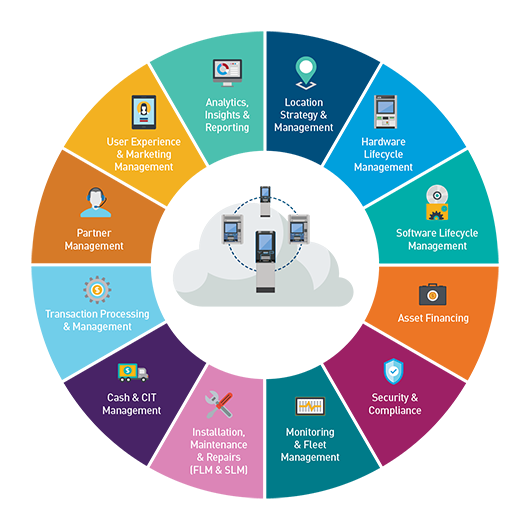 A Guide To Managed Services
With the Right Level of Support, Your Internal Teams Can Be More Strategic
Shift the burden of time-consuming and intensive management oversight of your fleet to a trusted partner.