SELF-SERVICE RELOADED GUIDE
The Modern Day Convergence Point
Rethink your ATM fleet and reload your self-service strategy. Learn how industry leaders maximize customer engagement and strategic ROI.
SELF-SERVICE RELOADED GUIDE
Driving Cash Automation Efficiency
Optimizing the cash cycle can reduce cash replenishment responsibilities by 75%. Take the next step on the journey towards cash automation.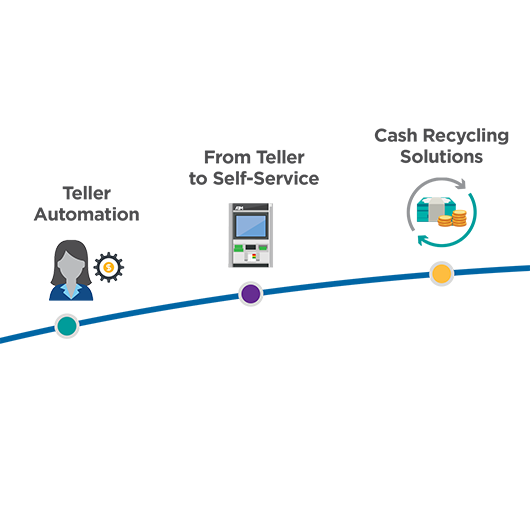 SELF-SERVICE RELOADED GUIDE
Cash Optimization Around the World
Globally, over two thirds of deposit terminals are expected to recycle notes by 2024 and the technology is now taking off in markets where it had previously been overlooked*. Explore the trends in different regions and learn from the best practices of industry leaders.
* RBR 2019, Deposit Automation and Recycling