By Ross Teague, PhD, Director, User Experience (UX), Diebold Nixdorf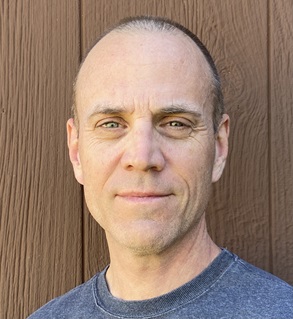 When it comes to technology, the user experience (UX) and user interface (UI) must be as intuitive and easy to understand as possible. Complex and difficult-to-follow prompts can cause significant headaches, or worse, cause an end-user to forego the service altogether. Ease-of-use design principles are something that Diebold Nixdorf takes seriously and incorporates into all of our award-winning, world-class designs – leading the way in UX across the banking and retail industries.
We're proud of our expertise, but this is not a one-way street. Every day, we earn the right to partner with our customers in new ways, and we do this first by engaging with them and their customers to define the products and the experiences they want us to deliver. Creating a seamless, personalized journey takes rigor, and we apply a thorough user-centered design method to create the best, most user-friendly banking and retail products in our industry. We want our customers' clients to be able to accomplish what they came for without stress or pain points and feel confident in their experience when they leave. We want our product to be viewed as more of a "helper" than just an easy-to-use tool. And we want to fuel innovation through a deeper understanding of the people who use our products by tapping into the immense knowledge that Diebold Nixdorf employees have about our industry.
One of the most critical things about UX is that some people believe it is a "we'll know it when we see it" situation. That's why one of our key goals is to remove opinion from design decisions as much as possible. Instead, we rely on data. There is a true science to design, much of which is based on how people think, respond, process information, and physically interact with a product. Our product development teams also have access to a library of best-practice design standards for usability and accessibility.
Much like "content is king" on the internet, intentional design is king in UX -- even for small things that some may consider insignificant. For example, suppose we create a page where some characters are slightly misaligned. In that case, someone might say, "It's a small thing that you only notice because you're a designer." I always explain to them that two things happen when there's a misalignment. First, it makes it harder for the user to read and understand, and second, we assume it was done on purpose, so we spend time trying to figure out why – which only consumes time and mental energy.
As consumers change their behaviors and continue to demand more – more access, more convenience, and more innovation – our job as UX designers becomes equally more critical. I love working on products that instill confidence and convenience in the everyday banking or shopping experiences of millions of people. And I'm proud to be applying my expertise at a forward-thinking company that's always thinking of the next way to make improvements and meet future demands. Financial and retail models are constantly changing, and people's expectations and relationships to money, goods, and value are evolving. It's a fun design challenge to provide products that support these changing consumer expectations.
For more information about Software careers at Diebold Nixdorf, visit our Careers page at https://www.dieboldnixdorf.com/en-us/careers.