By Himanshu Tiwari, Director of Product Management, Banking Software, Diebold Nixdorf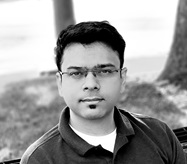 Diebold Nixdorf knows that security is always a top-of-mind for our customers, especially for some of the world's largest financial institutions and retailers. After all, our industry-leading family of automated teller machines (ATM) and point-of-sale (POS) terminals process millions of transactions every day. Our devices and software must be not only accurate and easy to use but protected from attempted malicious or fraudulent activity. Security and protecting our customers from threat is at the forefront of our focus.
There are nearly 500,000 ATMs in the United States alone, and with financial technology making such massive advancements in recent years, banks today can offer more services and functionalities through the ATM than ever before. In fact, many of these new features are available because of the advances in security. In addition to greater functionality, technology has also helped to ensure security measures that protect ATMs from potential theft, including nefarious hackers who look to compromise the software that operates the ATM. Mature security models not only provide superior security, but also elevate user experience by reducing friction. A good example of this is biometrics security, which creates a smoother authentication experience.
DN's Vynamic Security suite offers industry-leading security against the widest variety of attack vectors. It uses a full-stack security model that provides unparallel security, including protection against malicious insider for ATMs, POS and other self-service terminals. Vynamic Security recognizes not only known threats, but also protects from zero-day threats. Our security researchers are constantly scanning the ever-evolving threat landscape and building new capabilities within our products to protect and make these self-service devices more resilient.
Finding software solutions to prevent these schemes in a dynamic environment is challenging but rewarding for our developers, who are creating innovative ways to defend ATMs and ensure they remain protected. Security is in Diebold Nixdorf's DNA. Our commitment to cybersecurity is just one of the many reasons Diebold Nixdorf remains an industry leader in ATM security – something our customers demand, and consumers expect.
For more information about Software careers at Diebold Nixdorf, visit our Careers page at Careers | Diebold Nixdorf.