By Youri Bebic, Vice President, Global Software Business Development, Diebold Nixdorf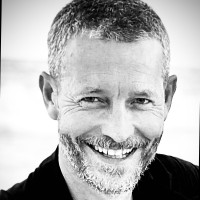 Millions of people around the world know Diebold Nixdorf for our automated teller machines (ATM) and point-of-sale (POS) terminals used by the most prominent financial institutions and retailers worldwide. In addition to our long history of providing secure devices and the software behind every complex transaction, Diebold Nixdorf is also known as a company that pursues innovation at every level — changing and challenging the status quo to provide better, faster and easier to use solutions that are built to thrive in a quickly evolving fintech industry.
We are making this a reality by engaging with our customers to determine what they need for success and how our solutions can help them achieve their business goals, including optimization and better user experiences. And because our roster of customers includes financial institutions from across the globe, we're always prepared to respond to their differing needs depending on their geographic location.
Let's focus on the ubiquitous ATM. They've been around for nearly 60 years and were groundbreaking devices when banks first introduced them to their customers, who could withdraw money and have access to their accounts 24 hours a day, seven days a week for the first time in history. In sharp contrast, today's modern machines can now take deposits, pay bills, and provide cash advances — and in some cases, even allow consumers to purchase things like postage stamps. Despite these advances, much of the technology powering the machines were developed in the 70s and 80s, and in a world defined by rapid digital innovation, ATMs are a technology ripe for further transformation, which is where Diebold Nixdorf is precisely positioned to answer the call.
As the industry's foremost leader in ATM technology, Diebold Nixdorf makes the physical machines and the software that powers them. This end-to-end approach allows us to work with our customers to create new services and solutions that help today's banking consumers get the flexibility they demand, whether it's through an ATM, mobile device, computer, phone, or with a teller at the branch. Our mission is to create innovative software solutions that bridge the gap between digital and physical channels and power the industry's best fleet of ATMs to meet increasing consumer expectations for greater convenience, easier access and high-quality service at every turn.
But we're not stopping there. Instead, we're creating solutions that can meet our banking and retail customers where they stand in their transformation journeys to accelerate digital strategies, shift toward contactless interactions, and transform self-service channels. Next-generation mobile technology is a good example of a gamechanger that integrates with multiple contact points to empower users to control all aspects of an interaction from their smartphone, including at the ATM or when talking with a teller. Payments, next generation Retail Fuel & Convenience, and Store-of-the-Future are also our key focus areas.
Our commitment to meeting our customers on their digital journeys exemplifies the strong trust we've gained from the world's most well-known retailers and banks where we are considered a vital partner in their success — not only today, but far into the future — as we help them stay ahead of consumer expectations with marketing-leading solutions.
For more information about Software careers at Diebold Nixdorf, visit our Careers page at Careers | Diebold Nixdorf.